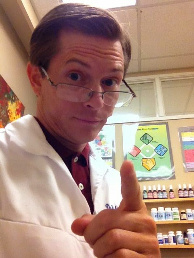 Q: Can Dr. Campise help me?
A: We won't know until you come into the office and have a consultation with Dr. Campise. If you might be a case we can help, Dr. Campise will let you know at that time, if not, he will let you know, and he will point you in the right direction.
Q: Do you take my insurance?
A: Our breakthrough system of healing is cutting edge and is considered experimental by insurance companies and so is not covered. Dr. Campise is not a member of any networks. You will have to pay for your time with the doctor. We take cash, check, mastercard, and visa.
Q: Do I have to have x-rays or laboratory assessments taken?
A: That depends on your condition. If x-rays, MRI, or laboratory assessments are needed, Dr. Campise will let you know after the examination. All x-rays and MRI are taken off-site at the imaging clinic of your choice. Laboratory assessment takes place at either the lab of your choice or in the privacy of your home depending on availability.
Q: I want to refer my friend to Dr. Campise, how should I go about that?
A: Give your friend the website and phone number of the clinic. Have him/her call the office and we will help schedule them.
Q: I want to bring my whole family in to be treated by Dr. Campise. What should I do?
A: Call the office and ask  to schedule each of them. We will call each to verify the times where appropriate.
Q: What if I can't afford to have my whole family treated?
A: Some families will pay for one or two members of the family to be treated, then when they are doing better, they start treatment for other members, one or two at a time. In the mean time, they register the whole family for one of Dr. Campise's healthly living webinars so that they can learn how to begin helping themselves to get better now, before they start care at the office
Q: Are there any family discount plans?
A: Yes. Ask Dr. Campise for more information about this at your next visit.